Annual CoMFRE Symposium and IAB Meeting  October 23-24, 2023
CoMFRE will be hosting the annual meeting on October 23-25, 2023 at Iowa State's Alumni Hall.  Guest speakers are being confirmed and registration will be open soon.
Information and Registration details can be found HERE
Annual CoMFRE Symposium and IAB Meeting
October 24-25, 2022
CoMFRE will be hosting its annual meeting on October 24-25, 2022 in the Iowa State Memorial Union.  Registration and details can be found here.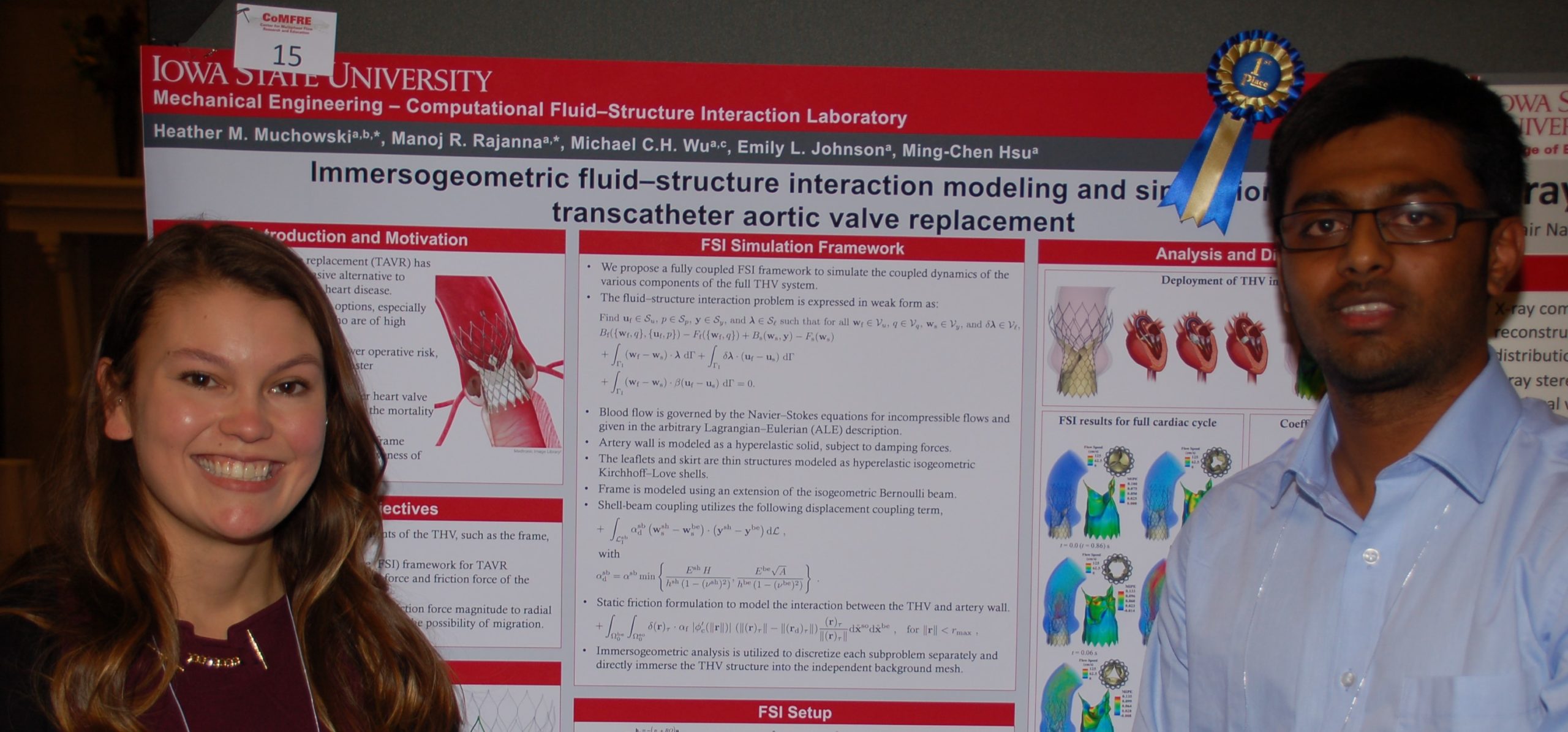 Annual CoMFRE Symposium and IAB Meeting
October 26, 2021
CoMFRE hosted its annual meeting on October 26, 2021, marking another year of successful collaboration and discovery. CoMFRE affiliates gave 11 presentations on member-supported research projects as well as federally-supported research – and students participated in a research pitch competition. Nearly 50 researchers, graduate students and industry partners attended the virtual event. Look for details about the planned 2022 annual meeting in the next issue of the newsletter.
Fall, 2020, IAB Meeting was held virtually
Tuesday, October 27
Due to COVID-19 concerns, we held a virtual annual meeting in 2020. The goal was to provide our member companies an update on CoMFRE and the CoMFRE-supported projects. Only member companies and affiliated faculty/students were invited.
Annual CoMFRE Symposium and IAB Meeting
October 28-29, 2019
The 2019 CoMFRE Symposium and Member Meeting was held Monday-Tuesday, October 28-29, at the ISU Alumni Center in Ames, IA. Industry members met in a closed meeting on Monday afternoon to receive updates on shared research and meet with CoMFRE faculty and students to discuss future research and goals for the center. The remainder of the meeting was open to invited guests as well as CoMFRE members. The open meeting began with a student poster contest, reception and dinner at 6 pm on October 28 and ended mid-afternoon on Tuesday. In addition to presentations and a poster session, the meeting provided opportunities for networking and interaction among industry representatives, faculty, graduate students and postdocs.
Links to posters and presentations are provided in the documents below. Note that many of the PowerPoint presentations (linked in the Agenda) contain animations; we recommend downloading and viewing them in slide show mode.
CoMFRE Posters, Fall 2019, with Hyperlinks (PDF)
---